Usually on Wednesdays I have to wake up early and go to my volunteer position as a teachers aide. Today however, I *accidentally* booked an appointment during midday. Oops…
I've decided to log the food I eat in a day through pictures. More so than entertain the masses (because obviously it will), it is to keep me accountable. Now everytime I am about to put something in my mouth, I am going to think – do I really want to photograph this for the world to see?
Breakfast:
1 cup Almond Breeze Unsweetened Vanilla
1 cup frozen strawberries (unthawed)
0.5 cup Fibre Cereal
Lunch
Unfortunately I had an appointment that took me away during lunch. By the time I got home, I wasn't able to make a full lunch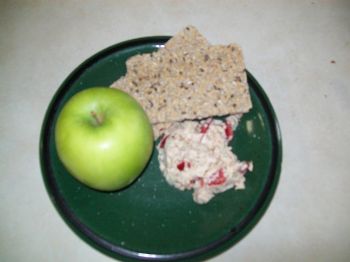 1 apple
Almond Cheese (see below for recipe)
Rvita Multigrain Crisp bread x 2
Disaster Dinner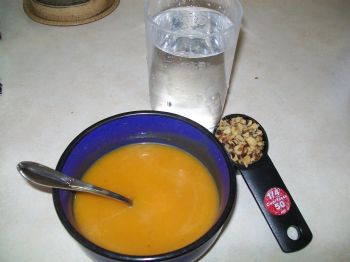 I made butternut squash soup. Unfortunately i over seasoned it with Nutmeg, and just couldn't eat it. I was so upset with myself, becuase before I seasoned it, it smelt soo good.
Anyway, I ended up making the oh so healthy choice of a grilled cheese sandwich at the bf's: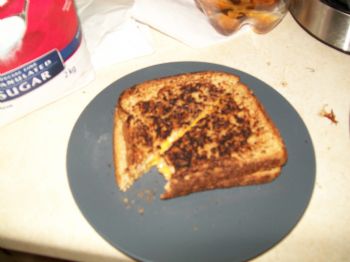 Also – reason #1 why photographing the food I eat is a good idea:
I pulled this 400 calorie egg roll out of the fridge, with full intentions to devour it. After I took my first bite, I realized that I had to take a picture of it and upload it….I stopped eating it right then and there (not true. i had one more bite).
So this was my first day. It seems like a lot, I know – but really this is theraputic for me i think. I am more excited to make "nutritious meals" because I know they are going to end up on the internets.

Cheers,
Kaleigh